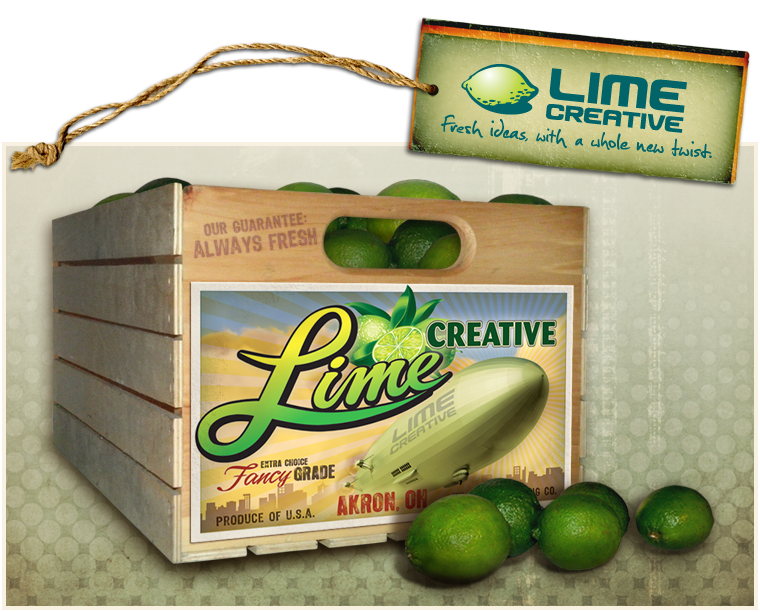 Fresh ideas, with a whole new twist.
What's important to you when searching for a design agency? Are you looking to visit an ultra-hip office space with exposed brick walls and floor-to-ceiling windows? Perhaps you prefer working with a junior account manager because the owner is too busy to take or return your calls? Or maybe you like being billed for every phone conversation and email exchange. Do you find comfort in knowing that an agency is so large and successful that you will not be one of their most important clients?

If you're wanting and expecting more from the money you invest in your design and marketing needs, perhaps I can help. My name is Susan Panning and I am the Founder of Lime Creative, an intentionally small design agency that specializes in providing personalized attention and effective solutions for every budget. I partner with small businesses, nonprofit organizations and other small agencies to promote brands and to create visual experiences that are authentic and emotional, and leave a lasting impression. Everything I design is centered on one basic principle: good design gets noticed — great design gets results.

A perfect example of this principle is the Lime Creative Stress Reliever promotion that is currently underway. Over the past year, hundreds of miniature wooden crates with a lime-shaped stress ball inside have been sent out to potential and current clients of Lime Creative. Sure, they're a little quirky and a bit unusual, but you have to admit they work. Individuals from all over the map have requested them and their response rate exceeds 90%. Their purpose is simple: awareness. With so many others competing for a chance to be heard, this little promotional tool has strategically cut through the noise. And that is what Lime Creative does best — providing creative and effective solutions that speak directly to their intended audience.

So come on… give LIME a squeeze!